Butterfly Valve with Hand Lever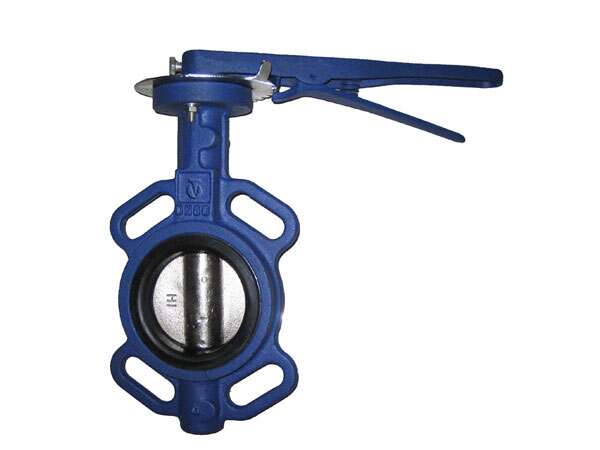 Name:Butterfly Valve with Hand Lever
Service Online

Product details
Butterfly valve is a valve which can be used for isolating or regulating flow. It is from a family of valves called quarter-turn valves. The "butterfly" is a metal disc mounted on a rod. When the valve is closed, the disc is turned so that it completely blocks off the passageway. When the valve is fully open, the disc is rotated a quarter turn so that it allows an almost unrestricted passage of the fluid.
Butterfly Valve with Hand Lever
Product Details
Nominal Diameter:DN50-300
Flange Standard: PN10, PN16, 10K, 20K, 150LB
Body Material:HT200 QT450
Disc: ductile iron, al-bronze, cast steel, stainless steel
Top Flange: ISO5211
Suggestion: Not to use for steam.
Product Characteristics
1. The body and disc of this valve are precision work. Low operating torque with long life.
2. Double-alxe drive and automatically centralize to ensure excellent sealing effect of the valve
3. Advanced non-pin connecting technology ensures the medium completely isolates from the metal and improves the dependability of the product, which effectively low operating torque with long life.
4. Valves can be fitted in any position without maintenance. It can disassemble and materials are recyling.
5. Epoxy powdern coated valve surface provide excellent corrosions resistance.
6. Various material choices for hand lever: Malleable/ Aluminium/ Nylon
7. Suitable Field: thermal power, chemical, water treatment, food health care, construction, gas treatment.

Recommended Related Products
More information
If you have any enquiry about quotation or cooperation, please feel free to email us at tsv@tsv.cn or use
the following enquiry form. Our sales representative will contact you within 24 hours. Thank you for your interest in
our products.
| | | |
| --- | --- | --- |
| Contact : | | * |
| Tel : | | |
| Fax : | | |
| CompanyName : | | |
| Add : | | |
| E-mail : | | * |
| Subject : | | |
| Message : | | * |
| | | |